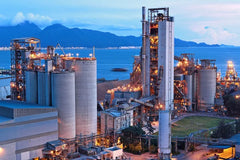 Need: After a long time gasket customer referred our chemical hose services to one of their chemical treatment and transport suppliers we worked to help them answer a common industrial hose durability question - "Why are we replacing our chemical hoses more frequently than peers or suppliers?"
Solution: To effectively understand what was going on we talked with several members of their engineering and maintenance teams to understand their existing hose program. Upon learning that the chemical compound being transported had been updated to a more acidic formula and was being transported at a nominally higher-pressure rating than originally designed, we found that the existing assembly could not sustain both stressors simultaneously. We were able to help them select an appropriate chemical hose and specialized fittings using our
Chemflex
line.
Result: While the initial hose selected worked well for the original chemical compound, the slight variation of the media's chemical composition began to quickly permeate the tube's lining. This wear and tear was then exacerbated by instances of higher of pressure during the manufacturing process, causing degradation of the liner and issues with fitting retention. By replacing the existing chemical transport hose with a custom hose assembly tailored to the chemical's acidity our customer preempted a potential safety issue and reduced the replacement cadence from once every 3 months to once a year. This solution saved money from their annual budget and eliminated downtime in the operation.